Long gone are the days when local libraries were just about lending books. In recent years, they have continued to diversify what they offer, ensuring that culture is even more easily accessible. Even though the number of library visits in France increased sharply in the last 20 years (40% of French people have visited at least once compared to 25% in 1997), the challenge to open more and better libraries continues to grow. No doubt you have plenty of ideas to meet this challenge, but Badgy can offer you that little extra something to set you apart: creating your own library cards with our all-in-one solution. Read on to find out more!
Modernize your image with a library card
Cards to match your offer
Lending books, CDs, board games, or even video games is no longer the main rationale for libraries, media libraries, or even games libraries. These places for cultural life are full of new ideas for attracting more and more people. Activities, workshops, conferences, events, screenings, reading sessions—anything goes. And Badgy can help meet all your needs!
Our solution allows you to create and print plastic cards for any type of use:
For all regular users of your library
For facilitators/visitors/helpers outside your establishment
For all the activities you can host (drawing, reading, board games, and many others)
Make way for the new! Take the opportunity to replace your old library cards for greater clarity, readability, and visual appeal.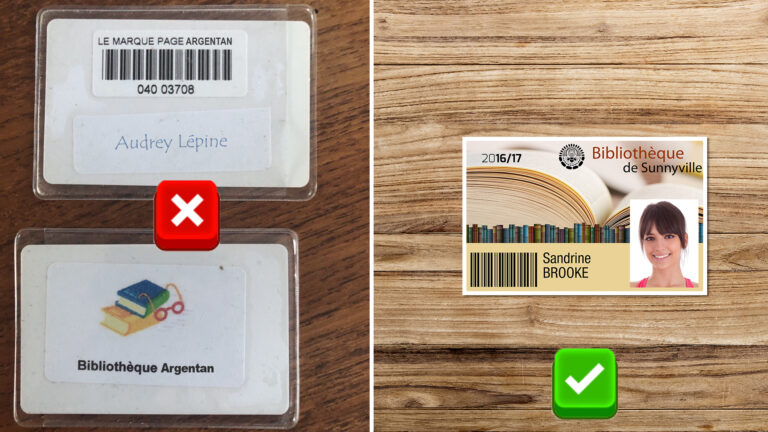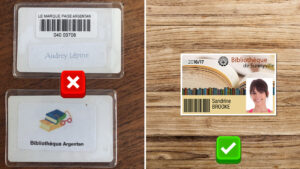 Gain autonomy with Badg
Making cards for your members shouldn't be a problem. But if it has been until now, there is a quick way to solve it! At Badgy, we have an all-in-one solution for you.
No need to call on a service provider or an external supplier, you can be independent! With Badgy, you can create, design, and print your own cards with just a few clicks. Whether it's for annual renewals or lost cards, you are prepared for any eventuality. New cards can be made in a matter of minutes!
Create customizable library cards from start to finish! 
A membership card to match your image
With Badgy, the choice is yours! Whether you opt for originality or simplicity, you'll always be a winner in terms of efficiency.
Set up a color code according to the membership type of your members (book loans / CD loans / DVD loans / video game loans)
Indicate the membership start and end dates
Create a different design for students / young people (under 13s for example)
Option to include your logo or that of your town
Modernize your library's image using either existing templates or, for the more creative among you, from scratch. Need ideas? Go to our card library to discover all our card templates.
Creating a card couldn't be easier! With our all-in-one solution, you have everything you need:
A printer (Badgy100 or Badgy200)
Software
A pack of consumables (print ribbons and card stock)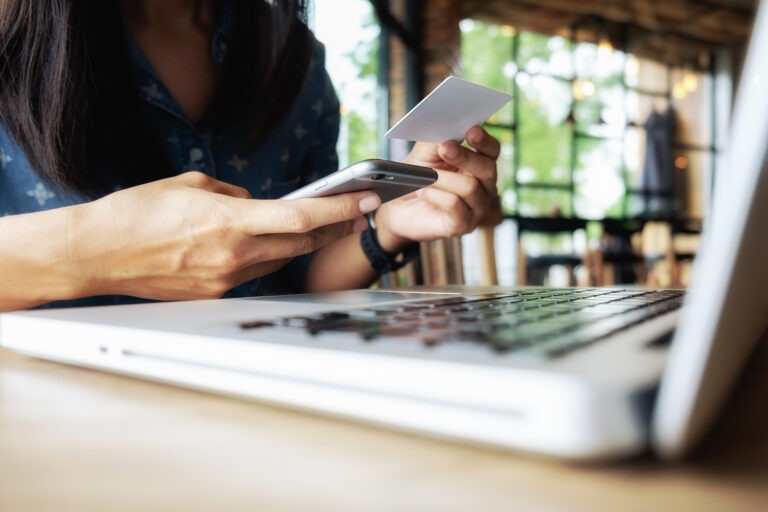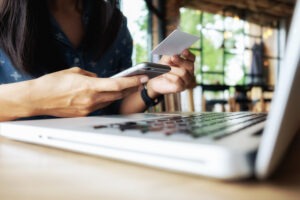 Keep up to date with a new library card
Today, there are numerous options for revitalizing your library and making it more and more accessible, despite the current health situation. Many new ideas about how to adapt have emerged recently:
Whether lending books from within the library or using curbside pickup or click and collect, the card with its barcode will allow you to quickly and efficiently manage and track the loan.
You can generate a barcode on each of your library cards, which will allow you to manage the files and folders of each of your members. Badgy is here to make your life easier!
Do you want to go for the more "current" choice of a QR code? No worries, you also have the option to create a library card with an integrated QR code. This is very practical if you want to see a lot of information without it taking up any space on the card, while also creating a buzz! With a QR code, you can also create a dynamic and engaged community. Changes to opening hours, temporary events, all your updated information on your site is available with one click.
QR code or barcode? Both offer you benefits depending on how you choose to use them. And they can be easily generated using our Evolis Badge Studio creation software… everyone's a winner!
With Badgy, there's a lot to gain from just one solution! So make the right choice.